WP Menubar error
: Menu 'Main' not found! Please create a menu named 'Main' and try again.
Welcome to Asia Galleries!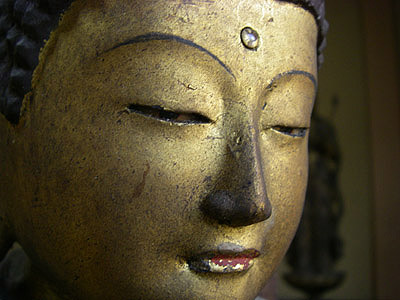 The finest collection of Buddhist artifacts and Asian antiques. We guarantee the period of our pieces and will work with you to make sure you have all the information you need to make the right choice. Our gallery and warehouse are both located at 420 Stockbridge Rd, (RTE 7), Great Barrington Ma. Our warehouse in Kyoto is located 15 minutes from downtown in the village of Yase. Our web site contains many exceptional pieces and is a fine alternative if you can't make the trip to San Francisco or Kyoto. For over 20 years Asia Galleries has provided authentic Buddhist Artifacts and other Asian antiques to museums, Antique shops and collecters around the globe. Please enjoy our site. Thank You, Rhett Mundy – Gallery & Warehouse Owner
ASAHI WEEKLY: TOKYO, JAPAN SUNDAY, NOVEMBER 25, 2007 By Matthias Ley.
"MUNDY HAS A SHARP EYE FOR ASIA'S MOST EXOTIC ANTIQUES! A crisp autumn morning in Kyoto, it is just after 5 a.m., and the first rays of the morning sun are bathing the top of the pagoda of Toji Temple in a golden light. Below, on the usually tranquil temple grounds, dealers are setting up their stalls and shops for the monthly flea market. American antique dealer Rhett Mundy, sporting his trademark GI-style haircut and leather jacket, is already moving quickly from stall to stall, scanning today's offerings with hawkish eyes. He's already got some temple bells, a Meiji period bronze vase and a large Shigaraki frog from the early Showa period. Now, near the north gate, he spots a pair of kitsune, Shinto shrine foxes. He swiftly circles in on them, pulls out some cash, talks to the vendor and closes the deal."(To read article, go to "In the Press")